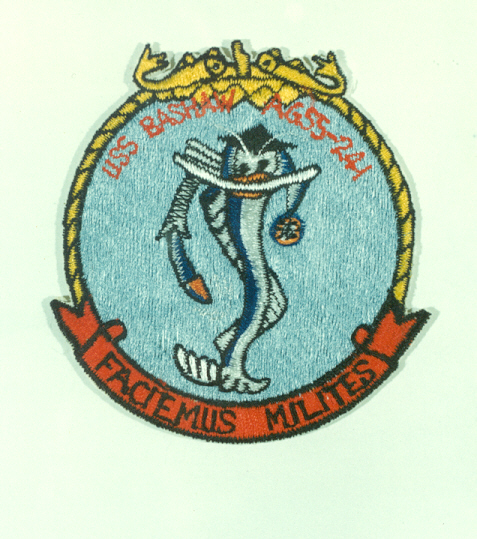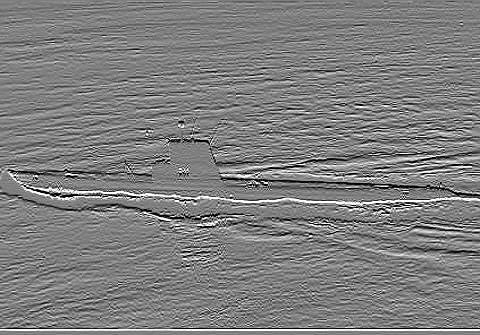 Welcome Aboard the submarine USS Bashaw website.
This site maintained by Jim O'Dea jeodea@AOL.com
Hello USS Bashaw SS/SSK/AGSS-241 Shipmates,
If you haven't received an e-mail from us recently (since July 2009), we probably don't have your current email address, please e-mail us at jeodea@aol.com so you get the reunion info as it becomes available. Also update it on SubSailor.com at the link below so other shipmates can contact you.
The next Reunion - we have a great hotel and great price for our 2017 USS Bashaw Reunion. We have finalized a contract with Hyatt Centric, Fisherman's Wharf, San Francisco. The dates are Saturday, August 26 through Wednesday, August 30th. Leaving on Aug 31st. With the option to extend one more night August 31st, leaving on September 1st, 2017. The price for the room per night is $178.00 plus 16.45% room tax.
We have the option of purchasing SF Giants/ SL Cardinals baseball tickets for a night game on August 31st for those who wish to go, and they can stay that extra night, or just extend your trip! I'll need to know very soon if you want me to purchase Giants tickets.
Other possible activities are touring the USS Pampanito, taking a tour boat to Alcatraz, a Napa Valley wine and tasting tour or whatever. Let me know what excursions you are interested in so we can plan for how many and get pricing.
You will need to make your reservations with the Hyatt for the USS Bashaw Reunion for Saturday August 26 through Wednesday August 30th. Optional night for August 31st leaving September, 1st is available.
You can make reservations directly through the hotel at our Bashaw Reunion Website: https://aws.passkey.com/event/49091660/owner/5389/landing
Or you can call the Hyatt-Centric Fishermans Wharf at (402) 592-6464
Reservations with a first night deposit and guaranteed credit card are required. Please make your reservation soon, and copy me so that we know how many of you are attending and the number of rooms we will be using.
Our farewell dinner will be Wednesday, August 30th. As a member of Mare Island base USSVI, the national store keeper in our base will be there to provide shirts, hats, and sub paraphernalia.
We are excited to get together with all of you at this reunion.
Once you've made your reservations with the hotel send me a email with the additional activities you are interested in so I can get a headcount and get prices.
Giants Baseball - Aug 31
Napa Wine Tasting
Alcatraz Tour
USS Pampanitio
Other Ideas?

Russ, (Hungry Andy).
USS Bashaw
1958 - 1961
russ@lehmers.com
_________________________________________________________________________________________
This site is maintained on behalf of the USS Bashaw Association formed March 08, 2001 during the first known reunion of all USS Bashaw crew members which was held in Estes Park, Colorado.
Thanks to the efforts of Fred Mochel (RIP) (and Bob Palmer who put together the first known listing of all Bashaw sailors), the first Bashaw reunion was a great success. There was a clear desire among all who attended to continue the reunions, develop a Bashaw web site, continue efforts to find "lost" shipmates.
To register as a USS Bashaw On-line crew member click here. " This will take you to the SubmarineSailor.com web site where you can register for all the boats you were on. It won't make you a member of the USS Bashaw Association but it will let other crew members know how to get a hold of you.

A description and pictures of the 2009 Reunion at Las Vegas,NV can be seen by clicking on the 6th Reunion Report to read all about it.

A description and pictures of the 2008 Reunion at Pensacola,FL is not currently available.

A description and pictures of the 2006 Reunion at Niagara Falls,NY can be seen by clicking on the 4th Reunion Report to read all about it.

A description and pictures of the 2004 Reunion at San Antonio, TX can be seen by clicking on the 3rd Reunion Report to read all about it.

A description and pictures of the 2002 Reunion at New Orleans can be seen by clicking on the 2nd Reunion Report to read all about it.

A description and pictures of the 2001 Reunion at Estes Park, CO can be seen by clicking on the Reunion Report to read all about it.

This website was begun on 27 May 2001 and will continue to grow as crew members contribute photographs, history, biography, and sea stories.

Send comments, questions, Bashaw related pictures, video and audio recordings regarding the bashaw and this website to Jim O'Dea at jeodea@aol.com


If you served on the USS Bashaw and haven't been getting email updates from us about the Reunions and occasional email updates of interest to crew members we probably don't have you in our crew listing, please email Jim Hunnicut at mcpo.ss@peoplepc.com and let him know you would like to be added. Please include your dates on board and rate on while board.

Interesting Submarine Sites.

USS Blenny SS-324 site

 

The National Personnel Records Center (NPRC) has provided the following website for veterans to gain access to their DD-214's online: click here

This may be particularly helpful when a veteran needs a copy of his DD-214 for employment purposes. NPRC is working to make it easier for veterans with computers and Internet access to obtain copies of documents from their military files. Military veterans and the next of kin of deceased former military members may now use a new online military personnel records system to request documents. Other individuals with a need for documents must still complete the Standard Form 180, which can be downloaded from the online web site. Because the requester will be asked to supply all information essential for NPRC to process the request, delays that normally occur when NPRC has to ask veterans for additional information will be minimized. The new web-based application was designed to provide better service on these requests by eliminating the records centers mail room and processing time.

From the 1930s through the 1970s, the U.S. Navy used hundreds of asbestos-contaminated products in all of its vessels, which led to hazardous asbestos exposure among thousands of veterans. Many veterans who worked in shipyards and aboard submarines were exposed to asbestos through standard operations.

The Mesothelioma Cancer Center offers information to veterans about asbestous related cancer and the VA claims process. Click here for a link to the site